! --- link rel="stylesheet" type="text/css" href="http://www.robipolgar.com/rpEdit/rpEdit-style.css" ---!>
The Greatest Band You Never Heard Of
Formed in Austin in the late 1960s the Bootleggers were among the new generation of bands that discovered you can mix country and rock and roll to sonically pleasing effect, especially if you bind them with tequila and sundry other elixirs and tinctures — recreating that free-flowin' Laurel Canyon vibe in auld Austin. Following a moderately successful period of live appearances in and around the Lone Star State, the Bootleggers had just completed an album's worth of recordings when they disappeared in the Davis mountains while on route some gigs Out West. Presumed dead for the past 50 years, or just plain forgotten, the band members have been reunited once again to share their unique sound.
The Bootleggers at the Carousel Lounge, April 2022
A handful of friends and fans old and new joined The Bootleggers at the Carousel Lounge, Saturday, April 9 for a one-night-only musical reunion of Austin's favorite psychedelic-alt-country-hillbilly-Americana-roots-rock-n-roll act, an evening that included excerpts from the band's (forthcoming) eponymous tell-all.
The Bootleggers: Jeremy, Robi, Matt
photo by Tracy McC

The Bootleggers: Matt, Heath, Patrick
photo by Tracy McC
Catch Mr. P live, strumming and warbling for you
Robi Polgar, Bootleggers frontman and evil mastermind, performs Bootleggers faves, covers that range from all the British Invasions to American (and non-American) protest-folk to post-punk/indie acts to 1980s college radio tunes you (or your parents) grew up with — and more — almost every Friday on Twitch, starting at 6pm Central time.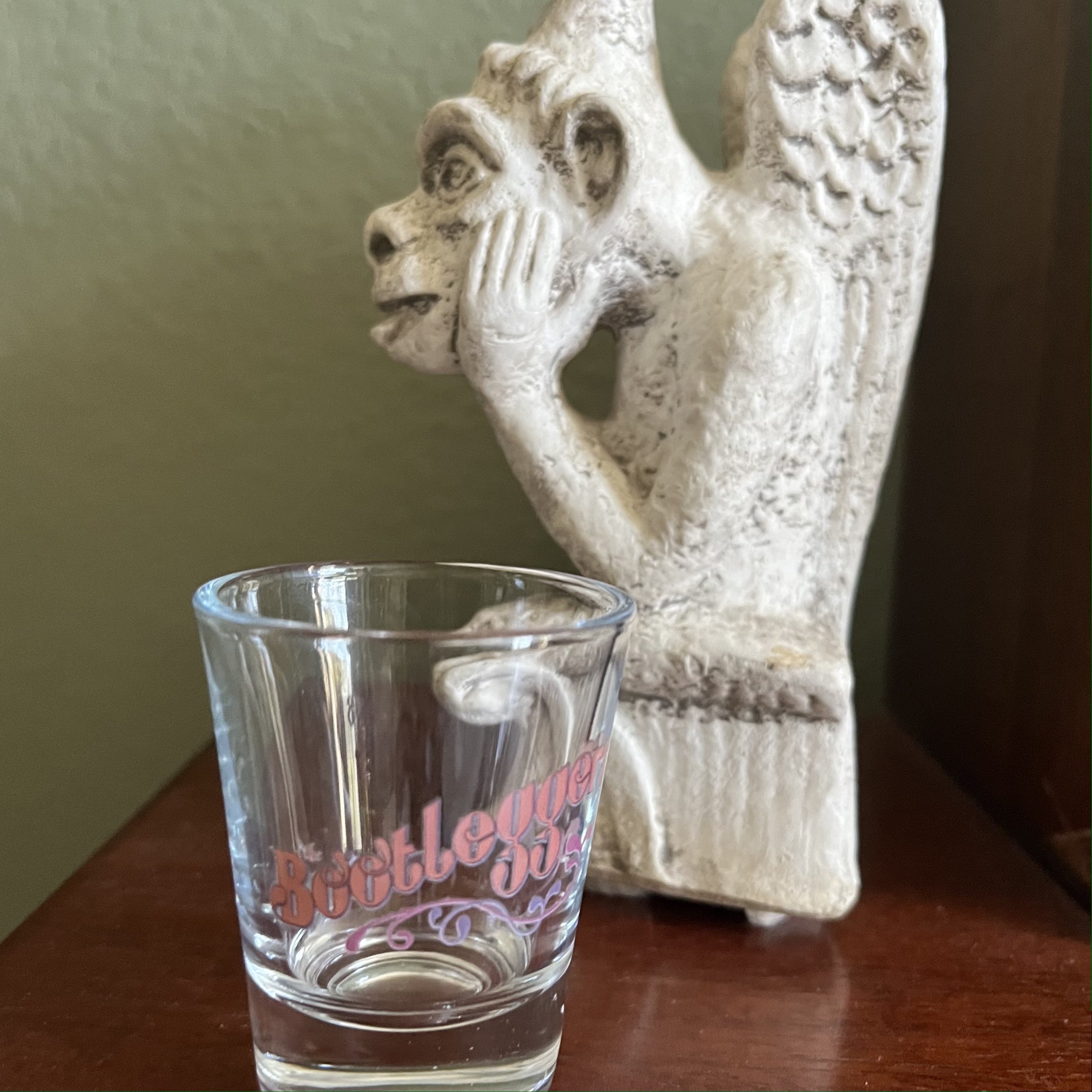 ---